Download the free UC Tech App
Available for iPhone and Android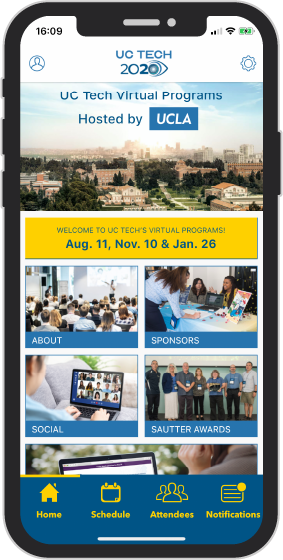 Personalize your schedule
Browse the conference schedule. Register and login to save sessions to your own personal schedule.
Network with other attendees
See speaker and attendee profiles to connect.
Receive Notifications
Opt into notifications to receive conference announcements and essential information.
Connect on Social Media
Engage with us on social media and get the latest conference updates.