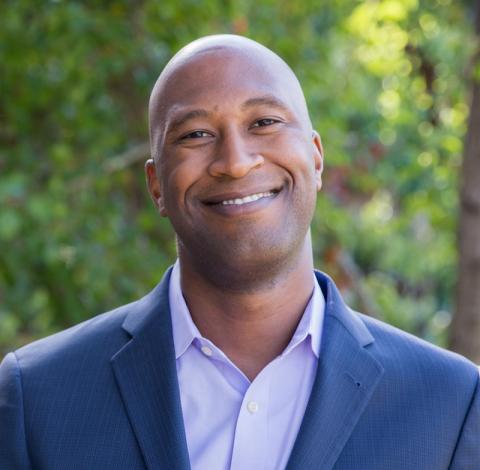 Information Technology Services
Van Williams joined UC Santa Cruz as Vice Chancellor of Strategy Technology Initiatives, Vice Chancellor of IT and Cyber Risk Responsible Executive in 2018. He is responsible for digital strategy, enterprise digital innovation within, digital product development, IT operations and building partnerships between the UCSC and the Silicon Valley tech industry.

Van oversees technology for an over $800M campus and supports a staff of 250 talented humans within the IT function. His operational support portfolio includes Research and Innovation, Technology Enhanced Education, Cyber Risk, Enterprise Resource Planning and Business Process Optimization.

Previous to UCSC, Van worked at New York University's Stern School of Business, where he was chief information officer. He spent more than 15 years there, working in a multitude of roles including chief technology officer and senior director of enterprise operations and solutions. Van has proudly had one failed startup and has worked as an independent consultant for a number of years.

He holds an MBA in Finance, Entrepreneurship and Marketing from Stern. He has a bachelor's degree from NYU where he majored in classical civilization (Latin and Ancient Greek) and minored in Chemistry. His training and experience mean he has deep understanding and love of the liberal arts, science, technology and business. Having worked in both private and public universities he is devoted to higher education's role as key driver of innovation and productivity for a healthy society.